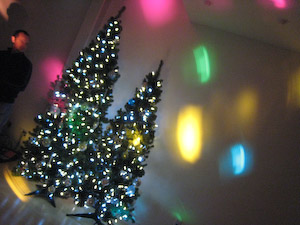 I really can't believe how fast time goes by. Christmas 2007 has already come and gone. It was quite a Christmas to remember!! Jessica and I had the privilege of hosting my entire family here in our new house. In freezing cold Ottawa.
It was the first time we'd had a house full of people. We gleefully found that it is very possible to have six adults in the house without stepping on each others toes (well not too much stepping anyway). We each had our moments of frustration. But they were just that -- moments.
I do miss my family. While I do very much like being in Ottawa, sometimes it is hard to be so far away. It was funny that we slipped right back in to our old roles. I want things to be just so. Padre goes out in the morning for his exercise and his coffee. Marpoo is loud -- and now, Jessica helps!